"Your child's birthday party is about to become
the one everyone is talking about."


"What an outstanding performance! The kids had a blast! And the adults did too. I'm sure we will be talking about this for a lifetime! Thank you for the roaring party!"

Chrissy Lockhart - Brighton, MI
Hello Michigan & Ohio Moms and Dads,

It's no secret that a birthday party is one of the most anticipated events in your young child's life. Kids start counting down the days and hours long before their big birthday celebration.
As you share in their excitement, you begin to realize that life goes by quickly, and they're growing up fast. Every moment is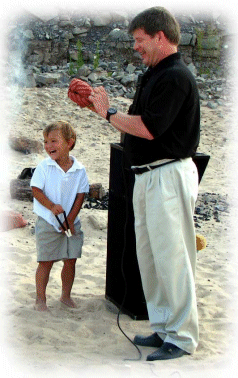 precious, especially those very special occasions like birthdays.
That's why you're here! You've got a wonderful opportunity to give your child a birthday party experience that they'll remember forever.
Your life is busy, and finding the time to do everything is tough. The good news is… a great kids' party couldn't be easier!
In Michigan, an "A2 Magic Kids' Birthday" offers a proven, time-tested solution for children's birthday parties that are fun, affordable, hassle-free and very kid-friendly! You'll love how easy it is to put on a great kids' birthday when you have me there to help.
Imagine a stress-free celebration where your child's guests arrive and enjoy a hilarious, laugh-packed show full of amazing magic, wonderful audience interaction, visual humor, colorful balloon artistry and a trunk full of magical surprises. They may even learn a few special tricks of their own to dazzle their families and friends back home.
Sit back, relax and enjoy the show, if you'd like, or prepare the cake and ice cream. At your child's party everything is under control. Michigan's friendliest and funniest magician is at work. Your child and his or her guests will be so wrapped up in the fun of the moment that the time will disappear like…well, like magic!
All that's left for you to do is sing Happy Birthday, serve the cake, open the gifts and enjoy this very special experience that you'll be sharing with your child.
"Excellent performance by Jeff. He kept the kids at our party from 3-8 years old completely entertained and made my son's birthday party a huge success! Even all of the adults were amazed! Thank You!"

Deanna Gaskin – Westland, MI
"You'll experience a variety of wonderful emotions
when you host an A2 Magic Kids' Birthday!"
See your child smile the biggest smile as they enjoy celebrity status with a starring role in one of Michigan's most popular children's magic shows. Some of the magic actually happens in their very own hands. Bring out the camera or turn on the video recorder. There'll be plenty of great photo ops here!
Hear the uninhibited laughter of the happiest kids on the planet...(or at least, in your own neighborhood) as they enjoy and participate in an exciting, age-appropriate children's birthday party magic show that has been honed and perfected at over 16,000 kid show performances throughout Michigan and nationwide. No fluff or filler here!
Think of the praises you'll hear from happy kids and grateful parents as they thank you for inviting them to one of the most enjoyable kid's parties they've ever attended.
We got so many compliments about Jeff's performance. Many, if not all, told us it was the best birthday party they ever attended for a child. Jeff was the major reason for our success. We will definitely recommend him and use him again in the future! (and they have)

Rob and Deb Stanford -Williamston, MI
Feel the warmth of the biggest hug you'll receive as your child thanks you for making their birthday party the best one ever.
Sound too good to be true?
Not if you've hired the right entertainer.
There are plenty of magicians out there. So, how do you choose the right one for your child's birthday party? How can you be certain that the Michigan magician you hire will deliver a show that's fun, memorable, age-appropriate and an excellent value?
For children's parties and family events, you want an interactive show that's specifically targeted to the age of your audience, loaded with fun, full of surprises, extremely visual and very funny – a show that has been polished and perfected over thousands of kid show performances…a show that will make your child feel very special.
You want a magician who has an uncanny ability to relate to kids…preferably a full-time, professional children's entertainer who is reliable, flexible and experienced! The more experience the better!
Only by hiring an experienced children's entertainment specialist can you be absolutely sure that you'll be getting the quality and value that your child and your family deserve.
"Jeff's great! This is our second magic show booking with him, and it's always a hit!! All 14 girls had a great laughing night and are still talking about it. Highly recommended!"

Jacinda Burdziak – Canton, MI
Looking for awesome birthday party entertainment
that your child will remember forever?
In Michigan, wonderful birthday memories begin here…
My name is Jeff Wawrzaszek, and for over 50 years I have been in the "Happiness" business. I've had the privilege of delighting over 16,000 children's and family audiences at schools, libraries and family events throughout the United States. Try finding a Michigan magician with more experience than that.
Thousands of moms and dads just like you have invited me…and trusted me, to make their child's birthday party their best one ever. Several of those kids have grown up and invited me to entertain at their children's parties as well!
In all of Michigan, there are only a handful of full-time, professional magicians. Of those, only a select few specialize in children's entertainment. That's where I can help you! I'm the "birthday party professional" that will help make your child's birthday party amazingly successful, memorable and fun – Guaranteed!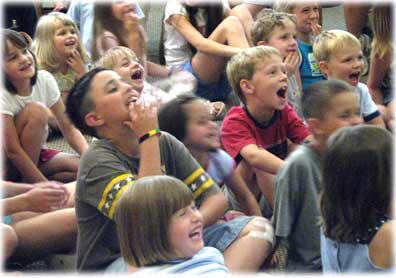 So how do I do it? How will I make your child's show the one everyone enjoys the most and will remember forever?
The answer is simple. It's choices!
Several entertainers offer a "one price, one size fits all" type of show. Not me. I'll help you craft a custom party package that will not only be perfectly suited to the age of your audience, but one that is very affordable as well. Choose one of the great program packages listed below, or build your own show.
Regardless of which party package you choose,
expect these amazing benefits
at every "A2 Magic Kids' Birthday" event.
A stress-free, hassle-free experience for you! Check entertainment
worries off your list – you've just hired the Michigan magician with a standing
reputation for being punctual, reliable and polished…and a consummate,
professional children's entertainment specialist.

A starring role for the birthday child makes them feel very special.
Watch their delight as they assist in the show…and, of course, when the usual
magic words don't work, your child's name becomes part of the "special magic words"
that all the kids chant to help make the magic happen.

Loads of age-appropriate comedy, humor and audience interaction
means everyone has fun at your child's birthday party.

Some "one-of-a-kind" magic routines that you won't see anywhere
else. Watch the room erupt with laughter and surprise when your guests experience
these very special and original magic birthday party routines.

A personalized, keepsake "Magic Happy Birthday Button" and
a very cool custom magic set for the birthday child. Your child's name is
printed right on the special die-cut, custom printed box - How cool is that!
It's my special gift to your child for helping to make the magic happen.

Wonderful balloon animals and some great magical souvenirs
for every child in attendance. Kids love these gifts and will enjoy showing
them to their families and friends.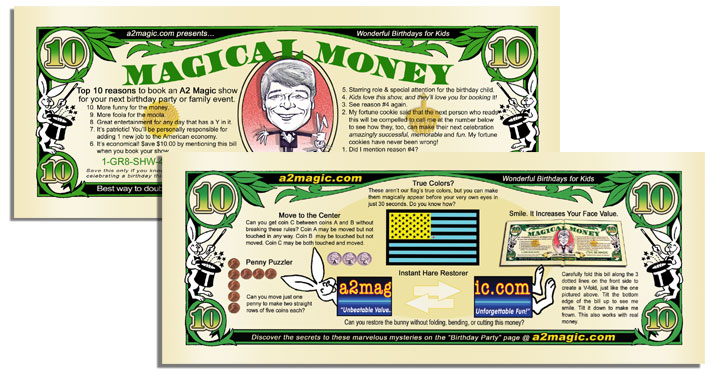 Free Souvenir Magical Dollars for each child at your party.
An A2 Magic exclusive. You won't find these popular, oversized, magical bills anywhere else. Kids love em!
Lots of fun stuff on the front side and 5 wonderful magic tricks, puzzles & illusions on back.
Scroll to the bottom of the page for the solutions to these marvelous mysteries.

Great benefits in every show…
and that's just the beginning!
As Michigan's favorite birthday party professional, I go beyond all that…
I'll connect with your child and their guests the moment I arrive.
They'll have an awesome birthday party experience filled with laughter, joy and pure amazement.
You'll delight in the sight of smiling faces and happy kids, and you'll get all the thanks for hosting such a wonderful celebration.
Together we'll make this birthday party the one your child will remind you about for years to come.
"The children adored Jeff. He had their undivided attention during the entire show. I didn't think the children, after the show, were ever going to let him go. Jeff did a fantastic job. I don't think my daughter will ever forget him."

Jenny Cobleigh – Ann Arbor, MI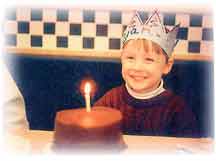 A great kids' party is really that easy! All you have to do is choose the birthday package that's right for you, and contact me today.
Which of these laugh-packed, feel good,
birthday party shows
would your child love most?
The Ultimate Birthday Party Magic Show - 35 jam-packed minutes of award-winning, mind-boggling magic, hilarious comedy and visual humor, wonderful audience interaction and colorful balloon artistry. This is a totally unique, totally fun birthday party presentation that your child, your family and the entire neighborhood will enjoy and remember. This is my core program and includes 25 minutes of magic and 10 minutes of expert balloon artistry.
The Deluxe Ultimate Birthday Party Magic Show – Our most popular show. This 45-minute entertainment package includes everything in the above package plus a great mini-magic workshop…10 minutes teaching the kids (4 and up) three or four very cool magic tricks that they can take home with them. Kids love to learn magic, and they'll have a great time showing off these simply amazing, yet amazingly simple, magic tricks that they learned at your child's party. This 45-minute package includes 25 minutes of magic, a 10-minute mini-magic workshop and 10 minutes of balloon artistry.
"Always a hit – thank you! Love the 10-minute workshop."

Angie Ceely – Ann Arbor
The Grand, Deluxe Ultimate Birthday Party Magic Show – 55 minutes of pure entertainment and family-friendly fun. Pull out all the stops, and design the show of your child's dreams. Add an additional 10 minutes of magic, or extend the workshop time. 55 minutes of custom crafted family-fun!
"A terrific Birthday Magic Workshop! Jeff held the interest of a dozen kids and a dozen adults throughout. Everyone loved it, and the tricks were great and geared to the kids' ages! Everyone learned a lot. Fantastic! We've had him here four times!"

Kate Levine - Ypsilanti, MI
Okay Jeff, this sounds like everything I'm looking for…
can I expect a great value as well?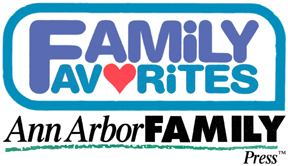 Absolutely! Readers of the Ann Arbor Family Press have voted me the area's #1 "Family Favorite" children's entertainer for birthday party bashes. They know that great value means more than just the lowest price. Quality and experience are huge factors as well.
In Michigan, the clear choice for quality, value and experience is an "A2 Magic Kids' Birthday." With more 5-STAR GOOGLE REVIEWS than any other Michigan Birthday Party Magician and 16,000 delighted children's and family audiences to my credit...you can't go wrong!
For a few dollars less, you may find a part-time magician or clown who will fool the kids with their magic tricks, but when all is said and done, were they really entertained? Did they laugh, participate and have fun? Most importantly, will they be telling their moms and dads about the wonderful time they had at your child's birthday party?
I honestly believe that you won't find another Michigan magician who will deliver the quality and value that I offer when it comes to your overall birthday party experience. In fact, I back it up with a 100%, no "smoke and mirrors," satisfaction guarantee!

Here's my guarantee to you. At your child's party, your guests will laugh, have fun, be amazed and have a truly great time or your show is FREE! It's that simple. If at the end of my show, for any reason, you honestly feel that I haven't delivered everything that I've promised here, then you don't pay. In over 50 years, not a single person has requested money back. That's experience you can trust in!
Your children get only one childhood.
Make it memorable!
Your child may not remember which gifts they received or what food was served at their birthday party, but they will remember the entertainment and how special they felt being a part of a truly great show.
"Jeff was great. The kids laughed hysterically, and the adults were impressed with the tricks. Our son loved being a part of the show. Everyone had great feedback and asked where I found him. I would definitely use Jeff's show again and recommend him to everyone."

Jenn Milton – Farmington, MI
There is no time like the present...and there is no present
like the time you will enjoy making memories with your child
at their Magical Birthday!
Don't risk your child's birthday party memories to a sub-par entertainer. Fill out the contact information below, right now. Better yet, call me at (734) 996-2442, and let's talk soon!
Sincerely,
Jeff Wawrzaszek
P.S. As you can imagine, weekends are extremely busy and always fill up fast. As Michigan's busiest, full-time, kid show professional, it's not uncommon for me to do 5-8 children's birthday parties on any given weekend. It's always to your advantage to check available dates as soon as possible.
Why risk disappointing your child? Contact me now for a quick, courteous, no obligation quote, or better yet, call me today to discuss how, together, we can make your child's birthday the happiest and most memorable day of their life!


(734) 99-MAGIC or (734) 996-2442

Thanks for visiting a2magic.com If you'd like more information on how to make your child's birthday party memorable and fun, you've come to the right place. The best and quickest way to get information is by calling me now at (734) 996-2442, or just fill out the form below, and I'll be in touch within 24 hours - Guaranteed!
Powered by

EMF
Online Survey
Top Off a Wonderful Party with these
Custom Magic Party Bags from A2 Magic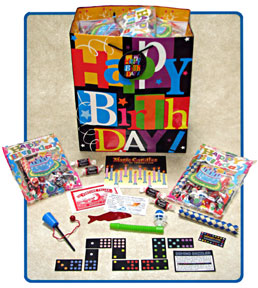 A2 Magic Party Bags are always a big hit with the kids, and you'll love the convenience and value!
Each colorful cellophane birthday bag comes packed with three exclusive A2 Magic Tricks, three popular and entertaining toys and a handful of fresh candy to satisfy each child's sweet tooth.
These wonderful magic goody bags are a real bargain at just $3.00 each and are delivered to you in a festive birthday gift bag.

If you'd like to include these goody bags with your party package, just let me know how many you'll need, and I'll bring them with me to your child's party. It's just one more reason to make A2 Magic your first choice for wonderful birthdays for kids.
Please note, some items may be substituted depending on availability and age-appropriateness.



Home | Services & Prices | About A2 Magic | Kids Birthdays | Libraries & Schools | Cub Scout Banquets | A2 Magic Workshop | Reviews | Contact | FAQ | Party Tips | Free Magic Tricks

A2 Magic has a sister site specifically designed for kids birthday parties. Check out MagicKidsBirthday.com here.

Copyright 2019 - A2 Magic

Solutions to the Marvelous Mysteries on the Magical Money
Did you receive some Magical Money at an A2 Magic Birthday Party or other event? Here are the solutions to the puzzles and illusions on the back of your bill. 1. Move to the Center - Place your left forefinger on coin B to hold it in place. Use your right forefinger to slide coin C to the right a few inches, and then quickly slide it into the side of coin B. Coin A will slide to the left, eaving enough space between the two coins to move coin C in between them. 2. Penny Puzzler - Place the uppermost coin on top of the one beneath it, You will now have two straight rows of 5 coins each. 3. True Colors - Under good light, stare at the red dot in the center of the flag for 30 seconds and then quickly look at a white surface. You will briefly see an after image of our flag in its true red,white and blue colors. 4. Instant Hare Restorer - Look at both halves of the bunny as you move the dollar close to your face. The two halves will appear to join together.